Welcome to
Optima
Optima Recruitment is an independent professional consultancy specialising in the recruitment of office support staff.
Key positions we recruit for include:
Administration, Secretarial & PA
Customer Service
Sales & Marketing
IT & Accounts
Human Resources
Financial Services & Insurance
Graduate Opportunities
Who we are
About Optima
Established in 2007, by an experienced and dedicated professional with a passion for recruitment; we now have a team of highly trained Consultants working from our contemporary offices in Leatherhead.
Experts in placing permanent, contract and temporary personnel in the Surrey & London area, we recruit from trainee up to management level for a range of companies including SMEs and Blue Chip organisations.
Say hello to the
Optima Team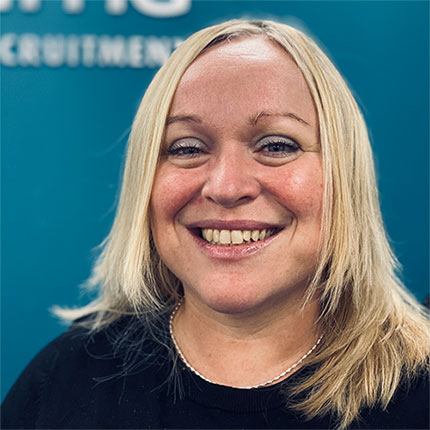 Who we support
Giving back
At Optima Recruitment, we like to do our bit for the community. From sponsoring the local football team to hosting fundraising events, we also regularly donate to charity.
Our current beneficiaries include;
(hover over the images below to see the latest photos)
What people say
"I had been searching for a new career after closing my business for a couple of months without much luck.

As soon as I spoke with Sarah at Optima Recruitment I was filled with confidence that they would find me the perfect job, and within a matter of days, I had an interview and am pleased to say I have accepted.

They have been so supportive through every step. I can't thank Sarah and her team enough for helping me with every step towards my new future!!"

Scott – Driver – Leatherhead

"Sarah and the Optima Recruitment team have been extremely helpful in finding me a new job.

In the space of two weeks Sarah has gotten me multiple interviews, providing regular, brilliant support through each one.

I have now been accepted at a new company and I am very grateful to Sarah and Optima for this!"

Joel – Dorking

I highly recommend Optima Recruitment.


Laurie was very helpful in helping me find my new role, constantly kept me up to date with any progress and was happy to answer any queries and questions.

The whole team are very professional and friendly making the hunt for a new job a lot easier and enjoyable.

Hannah – Administrator – Leatherhead

"Very professional, helpful and great to work through, highly recommended."

Sean – Temporary Assistant – Leatherhead

In the last year I have had 2 long term temp jobs with Optima and they have just now found me a permanent role.

I find Jackie and all the girls so warm and friendly and will always recommend them to everyone.

Jackie always knew which roles to send me and I loved both temp ones and my new permanent role is just great.

Shelley – Administration Manager – Leatherhead

'I think you know you're dealing with a professional company when your call is answered by the time the first ring has finished.

Really helpful in helping to find me a total change of career direction. I spoke to Natalie about two month ago and I explained that after many years I no longer wanted to be in sales or working in a stressful, target driven environment. A bit of a challenge with my heavily sales orientated CV and me being of a certain age!

Thanks largely to Natalie's advice and guidance (I hadn't had a job interview in over 10 years so was worried about how techniques and formalities may have changed), I had two great interviews for a role and yesterday after my 2nd interview, I was offered the job that I could only have hoped to have got a few months ago.

Thank you.'

Barry – Buying Assistant – Sutton

"I can't thank you enough for ALL your support. I still hope to see some of those lovely colleagues for a drink (so will let you know if that happens!), and anyway, I'll definitely keep in touch.

I'm seeing two or three ex colleagues from in January so I'll definitely be singing your praises. Thanks once again for being not only professional but also treating me with integrity, which is rarer than it should be in this cutthroat world."

Natasha – Marketer, Epsom

Hope you're well, thank you so much for the lovely card from you all at Optima.

First week has been great! The people are so friendly and have welcomed me with open arms. 😊 Big thank you again for all your help, you made it so easy for me!

I have recommended Optima to some friends who are currently job hunting. Best of luck in the future!

Elliot – Coordinator – Leatherhead

'I would like to take the time to thank and recommend Optima Recruitment. They are very professional, thorough and caring of their clients.

Thank you for sourcing and finding me my permanent job with a very secure and sound company – thank you for your professionalism and care.'

George – Warehouse Operative – Leatherhead

Optima has been a preferred agency of ours for many years. They have consistently supplied us with candidates that have the skills and the attitude we look for which is shown by the amount of people Optima has recruited for us. The team is both professional and friendly. They have a great knowledge of the market and candidates have always reported having had a good experience with Optima.

In addition, the team are patient with just the right amount of tenacity to ensure that things happen in a timely fashion. It's not easy when agendas and requirements change, but they always manage to quickly adapt and keep moving forward. They are a great recruiting partner.

Clare, HR Manager
Featured jobs
Graduate Pensions Administrator

£21,500

£21,500 View job

Senior Private Client Administrator

Up to £50,000

Up to £50,000 View job

Sustainability Consultant

Up to £40,000

Up to £40,000 View job
Mental health affects 1 in 4 people in the UK each year. Covid 19 has affected all of us in so many different ways and with the country slowly easing…
Read more