Welcome to
Optima
Optima Recruitment is an independent professional consultancy specialising in the recruitment of office support staff.
Key positions we recruit for include:
Administration, Secretarial & PA
Customer Service
Sales & Marketing
IT & Accounts
Human Resources
Financial Services & Insurance
Graduate Opportunities
Who we are
About Optima
Established in 2007, by an experienced and dedicated professional with a passion for recruitment; we now have a team of highly trained Consultants working from our contemporary offices in Leatherhead.
Experts in placing permanent, contract and temporary personnel in the Surrey & London area, we recruit from trainee up to management level for a range of companies including SMEs and Blue Chip organisations.
Say hello to the
Optima Team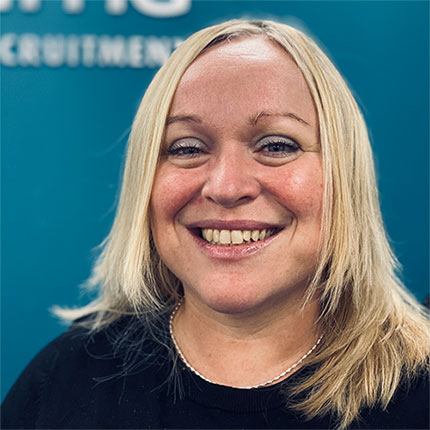 Who we support
Giving back
At Optima Recruitment, we like to do our bit for the community. From sponsoring the local football team to hosting fundraising events, we also regularly donate to charity.
Our current beneficiaries include;
(hover over the images below to see the latest photos)
What people say
I would highly recommend Optima if you are looking for a job, they are truly fantastic!
Karen was friendly, enthusiastic, professional and supportive. She kept me updated throughout the whole process, leading up to my interview, before and after…and the good news is I got the job
☺️ Highly recommend, one of the best recruitment companies I have dealt with, and a big thank you to Karen.
Trish – Call Agent
I was recently contacted by Optima about a job role I might be interested in after they found my CV online.
Karen and Laurie were both extremely helpful and supportive throughout the process.
I was given briefs before the interviews so I knew what to expect and they always followed up with a call to see how I got on.
Very friendly and professional service. They care a lot for clients and job seekers and I am so happy they came across my CV. I cannot thank them enough for all the support and guidance they gave into helping me find a job.
Victoria – Pensions Admin Support
Jackie at Optima was amazing! She was lovely to chat to and really helpful with interview tips.
She genuinely had my best interests at heart. Professional but also very friendly and approachable if I needed to ask any questions.
Would 100% recommend!
Christina – Legal Administrator
Right from the off Sarah and her team were brilliant; first of all I got the job she put me forward to and helped me in achieving.
As soon as I said hello and had a very friendly face to face on FaceTime I felt like I was in good hands and Sarah genuinely cared about her job and finding me the best suitable position which of course was a benefit to myself, but also the company that employed me.
I have nothing but positive things to say about Sarah and Optima as a hole. Sarah's genuine passion for helping people realise their potential, and ultimately place me in a job I love already, is a testament not only to her but the team that she clearly leads so well.
Amazing is all I can say – she's really changed my life. Thank you Sarah.
Ryan – Sales Executive
This is by far the best and most attentive agency I have worked with.
I must say Jackie is outstanding at her job!! She is so caring, her communication is excellent and she is incredibly supportive and I cannot thank her enough.
Jackie constantly goes above and beyond to provide excellent service and delivers every time. Thank you again Jackie for everything you do!
Tyanna – Receptionist
Really recommend optima for anyone who is seeking employment.
Abbie in particularly has gone above and beyond to make sure I was satisfied in the roles they had on offer.
Hands down best service I have used to date.
Harry – Recruitment Consultant
Within one week of being contacted by Optima about financial services roles they had secured me 4 interviews and on the following Monday (yesterday) I had 2 job offers.
This morning I accepted one of these and I start next Monday.
Both Jackie and Karen have been exceptional from start to finish with their support. From keeping in contact, preparation for interviews and following up after interviews.
I cannot recommend Optima enough. I have never had such results from a recruitment company before.
James – Financial Services
Optima Recruitment is amazing and I highly recommend it to anyone looking for a job!!
I am a final year university student who was looking for a first job when Laurie from Optima found my profile on Reed and matched me with a fantastic job opportunity.
Laurie was very helpful and managed to get me interviews with the company, providing me with great advise on how to deliver a good interview.
Due to the amazing support , I managed to secure the ideal job for me. I advise anyone looking for a job to use Optima and especially people like me who has finished uni and in search for a first job. Thank you so much to Laurie and Optima for this!! I am very thankful.
Ollie – Trainee Pensions Administrator
I am SO impressed with the Optima Team, especially Abbie and Jackie, who within a week secured me an amazing post-grad job opportunity.
As someone who has just finished their degree, I was really worried about the prospects of finding a job in the current climate, but these two were incredible in securing me my first permanent role! Anyone looking for a job, these guys are the people to see – so lovely, professional and genuinely caring!
Thank you Abbie and Jackie!!!! 🙂
Lily – Trainee Project Manager
Optima recruitment are brilliant! Searching for a job during the pandemic has been extremely difficult but thankfully, due to the help I received from Karen at Optima I have landed my dream job!
Karen has been incredibly supportive and provided guidance before and after every stage of the recruitment process.
I cannot recommend Optima enough – it is the best recruitment agency I have dealt with.
Featured jobs
Part Time Accounts Assistant
£35,000 pro rata
£35,000 pro rata
View job
Project Office Administrator
Up to £30k
Up to £30k
View job
Administrator / Office Assistant
£18,000 - £22,000
£18,000 - £22,000
View job
Job hunting can be a challenging process. From crafting the perfect CV to searching for job openings and acing interviews, the process can be time-consuming and frustrating. Fortunately, you don't…
Read more